Emerging Europe Poised For Modest Economic Upturn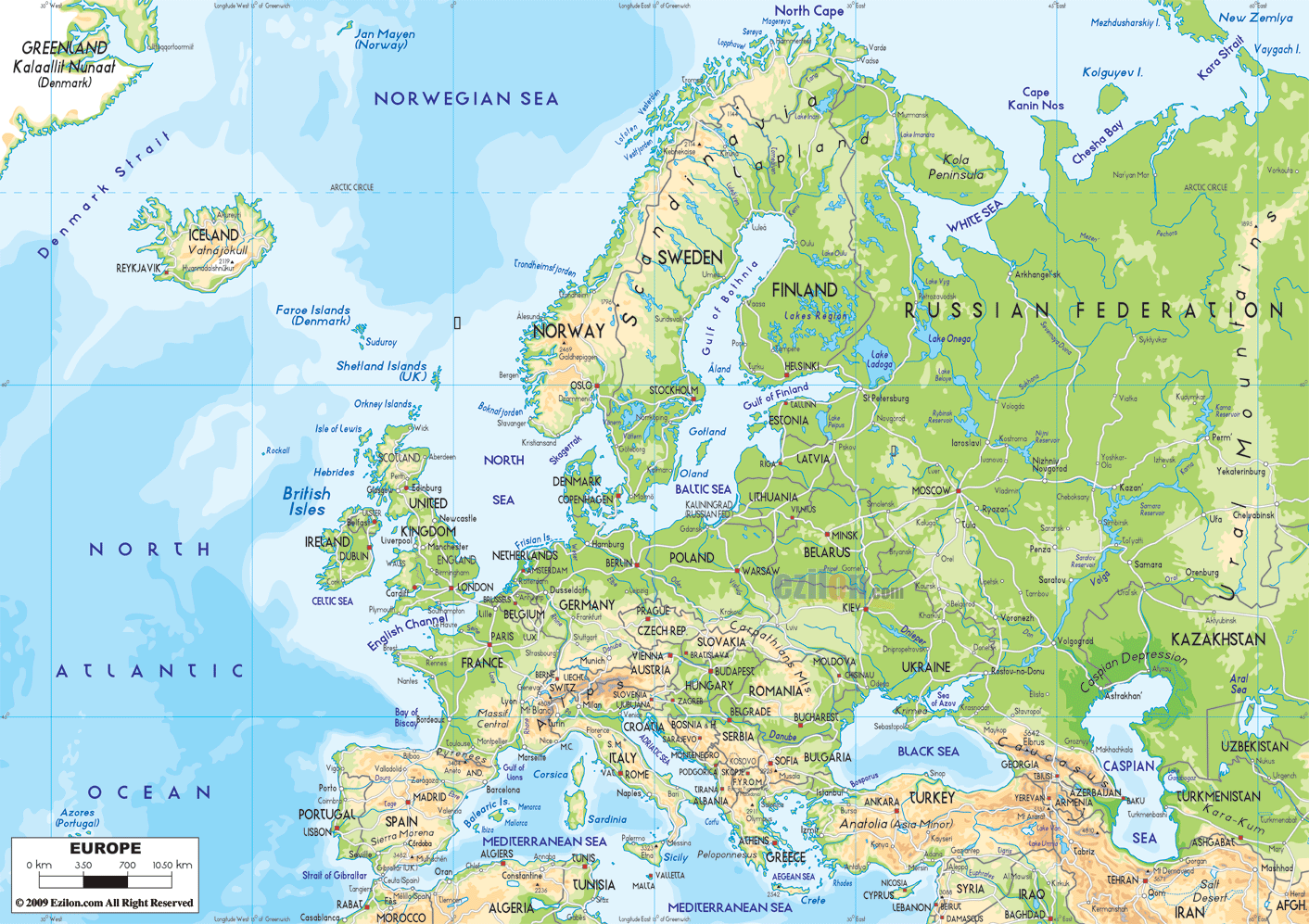 Such as the "data tax" on Amazon, Apple, Facebook and Google, about to be proposed by France for adoption by the European Union. Apparently, France would like to impose a data transmission tax on those companies — and only those companies — because they are the dominant platforms for Internet usage in Europe just as they are in the US, but they are "non-European," that is, American. Their dominance therefore prevents European competitors from emerging from obscurity. (How taxing the most popular sites will make other sites more popular with consumers is not clear.) A French member of the European Parliament tells the Wall Street Journal that a data tax should be imposed because the European nations have become "just the puppets of financiers and multinationals." Or, as Forbes puts it in a now-classic headline: "Gibbering Nonsense From France About Apple, Google, Facebook and Amazon." The tax plan is just one piece of a proposal that would establish a new Internet regulatory agency within the European Union. In part, the agency would be empowered to impose other rules aimed at leveling the playing field for European competitors, such as forcing the American companies to enable portability among devices for digital purchases. French Technology Minister Fleur Pellerin told the Wall Street Journal that the absence of such regulations is effectively "blocking innovation from all of the other actors," and making it difficult for European companies to emerge. The call for regulation gets real impetus from another issue that has entangled US technology companies in Europe: data privacy. The issue gained a great deal of heat after revelations of the US government's continuing collection of private data on a massive scale, and with the cooperation of some of its biggest technology companies. The proposals are expected to be presented in late October at a summit of European leaders. At this point, the data transmission tax is the part of the proposal that seems least likely to succeed. For one thing, it's not clear how such a usage-based tax could be imposed, though Pellerin told the Financial Times that her agency is looking at data transfer, traffic, and interconnection to work out how the big Internet companies make their money and, therefore, what part of their (free) services could be taxed. In addition, it appears that Great Britain will oppose the idea, according to the British newspaper The Telegraph, not least because the European Union does not currently have the power to levy taxes. The proposal appears to have the support of European telecoms, which have long resented the low tax rates enjoyed by American companies that are, after all, using the physical networks the telecoms built.
Europe shares close down as Italian crisis persists
"To really solve the asset quality concerns, you need to have a backstop. If you find a gap, you need to be confident you can fix it," said Ronny Rehn, analyst at Keefe, Bruyette & Woods (KBW) in London. "If you don't have this, then we might have to lie to ourselves again and say there is no problem because we couldn't afford to fund the problem." CONFIDENCE OR COMPROMISE The ECB wants to check the health of big banks, under a so-called Asset Quality Review (AQR), before taking over their supervision. This will also help shape wider testing of banks outside the euro zone, overseen by the European Banking Authority (EBA). In Frankfurt, home of the ECB, there is growing resignation that a pan-euro-zone backstop is unlikely and that countries may be left to prop up their banks alone, as they were when the financial crisis struck. "We'll have to have national backstops in place," ECB President Mario Draghi told the European Parliament earlier this week. "If it (single resolution scheme) is not there in place, it will be up to the national authorities … which is suboptimal, of course." Such a compromise exasperates bankers, who want confidence restored to the sector so their cost of funding drops. "The ECB, EBA and EU are all saying that the AQR and stress tests will be stringent," said a credit banker at a large London-based investment bank. "It's easy for those to say that; they don't have to come up with the money. "It's the government I want to hear it from. I want to hear from the government what happens if banks fail." With confidence in European banks still low, the sector is valued at a significant discount to U.S. peers, trading at around par with the book value of its tangible assets compared with around 1.7 times for the United States, according to an analysis by KBW.
That is the message from corporate executives and policymakers who spoke at a Reuters Eastern Europe Investment Summit this week and painted a picture of tentative business investment starting to take up the slack from still-weak consumer demand. "When (looking) at the economies of central Europe, and not just the energy sector, we do see a recovery that is slowly coming," said Pavel Cyrani, board member at Czech group CEZ (CEZP.PR), the biggest utility in eastern Europe. Still, few business leaders expect a return to the heady growth fuelled by abundant credit that formerly Communist countries in the region enjoyed after the Iron Curtain fell. "This good time is over," said Zbigniew Jagiello, chief executive of PKO BP PKO.WA, Poland's biggest bank. "Now Poland is faced with a new reality." Poland has been a rare bright spot in an otherwise bleak European economic landscape, sustaining growth of around 2 percent last year in contrast to recession elsewhere. But such run-of-the-mill growth rates now expose the country to budget deficit and debt woes, Jagiello said. Mateusz Morawiecki, head of Polish bank BZ WBK BZW.WA, took a more upbeat line for the region's top economy. "We noticed a breakthrough in the economy over the summer months," when credit demand suddenly emerged, he said. "Maybe it will not be a V-shaped recovery but we are seeing a turn towards investments." With signs that the worst may be over in the euro zone that absorbs a lot of emerging Europe's exports, much hinges on whether sentiment in the region picks up again, officials said. "Consumption is still at a very low level because people do not have confidence in the recovery," said Levon Hampartzoumian, head of UniCredit's (CRDI.MI) Bulgarian unit Bulbank. EYES ON THE FED That can also be seen in the shopping habits of Czechs, said Marek Switajewski, chief executive at Unipetrol (UNPE.PR), the country's biggest petrol station operator. "Czech people in the past were stopping at (pricey) petrol stations buying food, drinks, … now people are very careful where they buy, they are much more focused on discounts," he said. "We are still in recession and the recovery will be long and painful." A big hurdle for the region is how investors react when the U.S. central bank finally starts scaling back its $85 billion in monthly bond purchases.
Europe's plan to address weak banks risks unraveling
The pan-European FTSEurofirst 300 Index provisionally closed down 0.3 percent to 1,254.03 points, with the Italian FTSE MIB Index losing 1.3 percent, after the country had to pay the highest yield since June to borrow over 10-years at an auction, reflecting worries that economic reforms may be derailed if the government collapses. Italian prime minister Enrico Letta flew back from a trip to New York on Friday to meet with the country's president and try to resolve a political crisis that is threatening to tear the government apart. The two will meet to discuss a tense political situation after Silvio Berlusconi's center-right People of Freedom (PDL) party issued a threat on Wednesday to pull out of the country's fragile coalition government. (Read More: Italy crisis rages as Berlusconi 'crunch time' nears ) Wolf Piccoli, managing director at Teneo Intelligence, told CNBC Friday that the situation is very volatile but did not expect any fresh elections to be called. "(It's) crunch time for Berlusconi," he said. "He knows over the next three or four weeks that it is basically the last phase of his political battle." U.S. stocks were sharply lower Friday, with major averages poised to finish lower for the week, following the latest consumer sentiment report and as mounting concerns of a potential government shutdown weighed on markets. Congress must reach an agreement on the budget before October 1, next Tuesday, to prevent a government shutdown that could result in federal employees taking unpaid temporary leave and a delay in the payment of military personnel. Reuters reported on Wednesday that Senior Republican Jeff Sessions said there will be no shutdown or government default. House speaker John Boehner said a Republican proposal is coming that will tie federal government spending cuts to a U.S. debt limit increase. (Read More: Brawl in US Congressshould the world care? ) On the data front, the European Commission released figures on Friday showing that euro zone confidence picked up in September.