Target Ticket Offers Thousands Of Movies And Tv Shows On Digital Video Service
Related Stories FDA to start regulating health-related smartphone apps Parents can target what their kids watch on their phones, tablets and TVs, thanks to a new digital video service. Target Ticket launched by the discount chain store offers a whopping 30,000 movies and television shows to buy, rent, download or stream starting at 99 cents. Titles include blockbuster releases like Iron Man 3 and Star Trek Into Darkness and HBO shows like Game of Thrones and True Blood. RELATED: WHAT THE EMMY VOTERS GOT RIGHT – AND WHAT THEY GOT WRONG But parents have the ultimate say about their kids viewing options. The big-box retailer partnered with San Francisco-based nonprofit Common Sense Media, which provides movie and TV reviews, to make it easier for users to select age-appropriate content for their kids. Melinda Sue Gordon/AP Target are aiming to compete with Netflix, which offers its own original series like 'House of Cards.' The political drama, which stars Kevin Spacey, won three awards at the 2013 Emmys. Worried parents can also set filters according to the level of violence and profanity and ratings given by the Motion Picture Association of America. PHOTOS: EMMY AWARDS 2013 NOMINATIONS ANNOUNCED They can customize profiles for family members so they can watch varied content simultaneously on different devices. The service is aimed at parents who want a kid-safe, easy- to-use service, the company says. Viewers can watch rented content as many times as they want within a 48-hour period. Target Ticket is currently available on PCs, Macs, Android and iOS, along with Internet-connected TVs and Xboxes. Guests can visit TargetTicket.com to access the service or download the app through the App Store or Google Play.
10 hotels featured in James Bond movies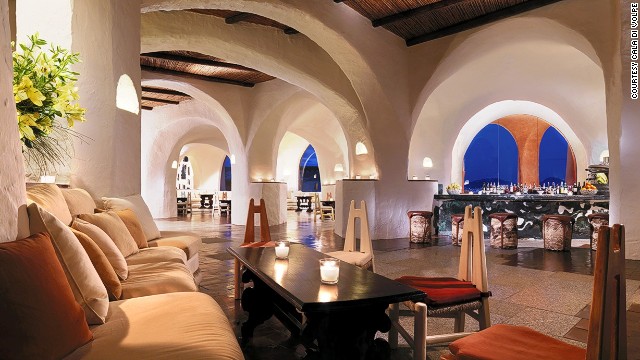 In the film, Bond follows Bond girl Andrea Anders from Macau to Hong Kong, where she's picked up by one of the hotel's "Peninsula-green" Rolls-Royces. In 1967's "You Only Live Twice," the New Otani hotel is the headquarters of Osato Chemicals, the Japanese front for Ernst Stavro Blofeld's SPECTRE operation. The hotel was built in 1964 by former sumo wrestler Yonetaro Otani, and is famous for its revolving restaurant and enormous Japanese gardens. In "Casino Royale," Bond girl Solange is seen arriving at the resort before checking into Villa 1085. The property appears throughout the film: Bond is seen walking through the reception area, playing poker in the library and exploring the Versailles-themed gardens. Daniel Craig's James Bond moors his yacht at this hotel's private marina in "Casino Royale." The crew took over the Cipriani's restaurant to film this scene, and parts of the terrace appear throughout. In "GoldenEye" — the first James Bond film not based on Ian Fleming's novels — this London hotel doubles as St. Petersburg's Grand Hotel Europe. The Langham was constructed in 1865 and is one of London's first purpose-built hotels. Bond scrambles over the iconic, globe-adorned rooftop of the Atlantic Kempinski in "Tomorrow Never Dies," and the hotel's exterior also appears throughout the film. Played by Pierce Brosnan, Bond stays in the hotel's Atlantic Suite and several scenes were filmed there. This Indian hotel doubles as Octopussy's lair in the film of the same name, with the dining room, terrace and hotel barge appearing in various scenes. The hotel's lily pond is also featured in the film, when Bond girl Octopussy is shown enjoying a naked swim. In "Goldfinger," this enormous hotel appears in the sweeping aerial shot which follows the opening credits.